Are you looking for a new setting in which your business can develop? Move the office to the Carlsberg City District and be close to everything. Here, you will find new office premises for rent in the middle of Copenhagen with lots of atmosphere in inspiring surroundings, which draw in both attractive customers and employees.
Whether you are a small business looking for a small space or are a large company looking for large, spacious offices to rent, you can find it all in the Carlsberg City District.
Our office premises vary in size and expression
, and in each individual lease the details are meticulous, so it is an experience to visit your company for both employees and customers.
New office spaces for rent in vibrant neighborhood
The Carlsberg City District
is a vibrant neighbourhood with a perfect mix of offices,
homes
, culture,
shops
,
restaurants and cafés
, which for many will be a home, a workplace, and a common gathering place with its many urban spaces. The mixed construction is just one of the things that makes the Carlsberg City District unique. It is in that combination that an urban district comes to life throughout the city's streets and alleys. 35% of the finished city district will consist of business or retail.
In the Carlsberg City District, the new architecture interplays with the historic and listed buildings, resulting in a very special atmosphere in the new city district that you will not find anywhere else in Copenhagen. For example, you can walk through the iconic Elephant Gate, visit the von Bartha gallery in the Kridttårnet tower and eat at the rooftop restaurant at Hotel Ottilia on top of Lagerkælder 3.
With cycle paths, Carlsberg Station and the new metro, the office is close to the employees, no matter where in the country they come from.
The development of Copenhagen's new city district has come a long way, and when the district is completed, 8,000 people will live here, 12,000 people will work here and 11,000 students will study here, while approximately 8 million people will visit the Carlsberg City District each year.
The office premises for rent in Carlsberg Byen are available in both smaller and larger sizes – and everything in between. Therefore, there are plenty of options of offices premises for rent, regardless of how much space your company needs.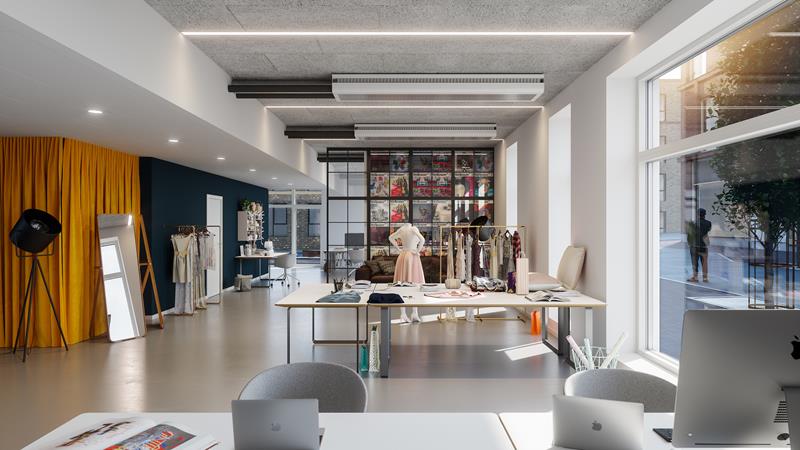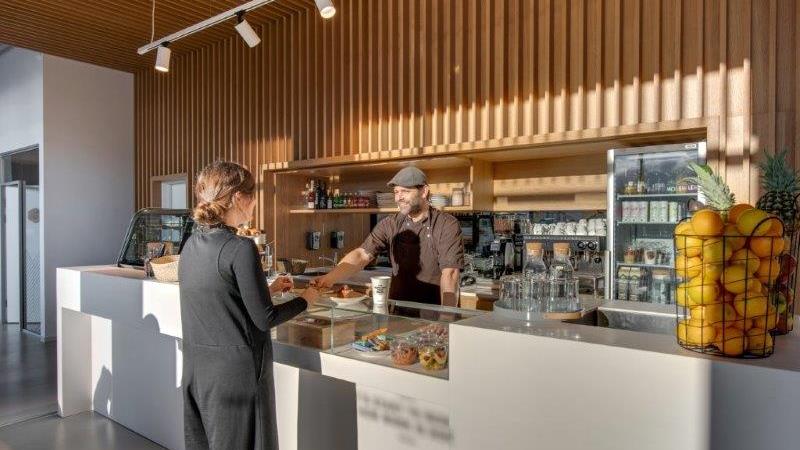 Questions and answers about office space for rent
How big are the office leases in the Carlsberg City District?
There are office spaces of all sizes and whether you are looking for a small, medium, or big office space
, we can find a solution for you. While the leases are under construction, there is the possibility of flexibility, so we can adapt to your needs and wishes in terms of both size and design of your new office space. See a selection of our office rentals here.
Is office space available for rent in the old listed buildings in the Carlsberg City District?
Yes, there is office space for rent in several of the historic buildings on the old brewery site. See the possibilities for an office in an old listed building on the search page right here.
Which companies reside in the Carlsberg City District?
Many companies have chosen to move their office to Copenhagen's new city district – e.g. Arkitema Architects, Visma, Accenture and Mikkeller. See all companies in the Carlsberg City District here.
Where can we find office space for rent in Copenhagen in a good location?
The Carlsberg City District is ideal for those who want their business to be located centrally in Copenhagen in an inspiring environment that attracts both attractive customers and employees.
Are there parking spaces available at the office premises?
There is ample opportunity to park close to your new office in one of the many underground parking facilities. As business tenants in the Carlsberg City District, it is possible to rent a permanent parking space or obtain a permanent parking permit for parking in underground parking facilities via Apcoa Parking. Read more about parking in the Carlsberg City District here.